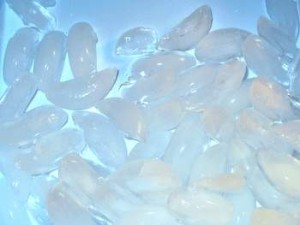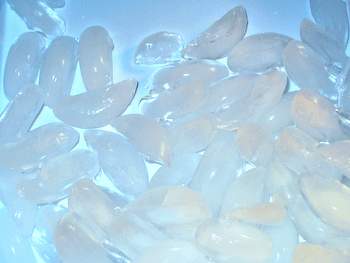 Freezing is an easy food preservation method. It can be used with many foods, including fruits, vegetables, meats, seafood, grains, nuts, and prepared foods. Compared to most other methods, freezing produces a product that is most like fresh food.  However, freezing food properly depends on a relatively expensive appliance, a consistent supply of electricity, adequate packaging and effective management of the frozen food.
Freezers are like bank accounts
There is a big difference between freezing foods in a dedicated freezer appliance (known as a deep freezer) and the freezer compartment of your refrigerator.
Freezing temperatures are defined as 0°F t0 -10°F or less. True freezing is not possible in the freezer compartment of your refrigerator where the temperature is typically much warmer, between 10°F to 32°F.  An easy way to remember the difference between the freezer compartment of your refrigerator and a deep freeze is that they are a lot like bank accounts:
A refrigerator-freezer is a like a checking account.
A deep freezer is like a savings account.
In other words, a refrigerator-freezer is for short-term storage (up to 1 month) and a deep freezer is for long-term storage (up to 12 months).
What freezing can and cannot do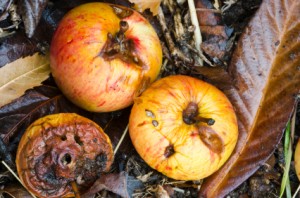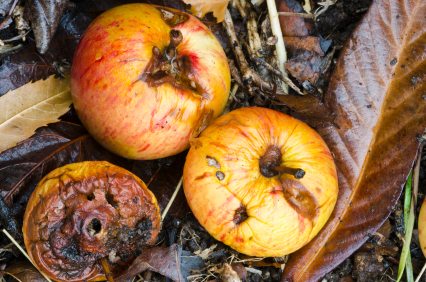 You get the most benefit from a deep freezer by buying seasonal foods in quantity at bulk or sale prices.
For most efficient operation, plan meals for a week or month ahead, open the deep freeze infrequently to get products for several meals at a time, and use your refrigerator-freezer for short-term storage.
Above all, freezing does not improve quality. If you freeze overripe or spoiled food, it will be in the same condition (or worse) when you thaw it. Perfectly ripe fruits and vegetables are best for freezing.
Types of freezer-safe packaging
Use freezer-safe packaging to maintain best quality while foods are frozen.
Plastic containers that are freezer-safe do not become brittle and crack at cold temperatures.
Glass jars made from thick, tempered glass, such as canning jars.
Wax-coated cardboard boxes with a liner (freezer-safe plastic bags, foil, or freezer paper) for soft or liquid foods.
Pretreatments for frozen foods
Pretreat fruits or vegetables that are susceptible to browning before freezing. Prepare produce such as sliced apples or cubed potatoes, and then soak for 5 minutes in one quart water that has one of the following acids added: 750 milligrams ascorbic acid (Vitamin C), OR 1 teaspoon powdered citric acid, OR 1⁄4 cup fresh or bottled lemon or lime juice, OR 1-1/2 teaspoons vinegar AND 1-1/2 teaspoons salt.
Blanch all vegetables to inactivate spoilage enzymes, unless you know you will be using them within 1 month. Onions, celery, and peppers are exceptions; these vegetables may be frozen while raw. To blanch vegetables, you plunge prepared vegetables into boiling water to partially cook them. Blanching time varies with the size of the vegetable pieces. Leafy greens, small pieces, or thin slices (1/4-inch) take as little as 1 minute. One-inch cubes and thicker slices need 2 to 4 minutes, and corn on the cob from 7 to 9 minutes. Use a large pot (8 to 10 quarts or larger) and a metal sieve or strainer to add and remove vegetables safely from the boiling water.
Packing methods for frozen foods
Here is a summary of several types of packing methods and wrapping or packaging materials when freezing foods:
For dry pack, you simply place food in a freezer-safe package and freeze it. Once frozen, individual pieces of food form one solid mass. You must thaw and use the entire package at one time.
For tray pack, you pre-freeze the food before packaging so it stays separate, allowing you to use some of the food and return the rest to the freezer. Place pieces of food in a single layer on a parchment covered tray in the freezer for 30 minutes or until solid. Transfer to a freezer-safe container.
For liquid pack, you immerse food in liquid to protect color and flavor, especially when stored for longer periods. Pack food into freezer-safe containers and cover with plain, sweetened (for fruits), or salted (for vegetables or seafood) water. You must thaw and use the entire package at one time.
Wrap foods in flexible packaging using a method that excludes all possible air. Butcher wrap rolls freezer paper or foil around a piece of meat or frozen block of food (such as drypack vegetables). Drugstore wrap begins by pulling the sides up over the food to be wrapped, folding the sides down until they rest against the product, folding the ends under, and securing with tape.
Foods that don't freeze well
Raw eggs in the shell will crack and hard-cooked eggs become spongy when thawed.
Raw vegetables that you normally serve in salads become limp when thawed, such as leafy greens, tomato slices, sliced cabbage for coleslaw, cucumbers, and radishes.
Foods that separate or become watery when thawed include sour cream, gravies, sauces, mayonnaise, salad dressings, molded gelatin, and custard.
Foods that intensify when frozen. The flavor of a few foods intensifies in the freezer and may contribute strong flavors when used in recipes, including fresh raw garlic, onion, and hot or bell peppers, as well as cloves (a spice), and synthetic vanilla.
Important concepts for effective freezer management
Maintain freezing temperature ( 0°F or less)
Rotate foods consistently (first in, first out)
Thaw foods properly (always in the refrigerator, never at room temperature)
Plan how you will maintain or use the food in case of a power outage
For more information about freezing food and many other food preservation methods and recipes, get the book The Home Preserving Bible by Carole Cancler, available from booksellers everywhere.